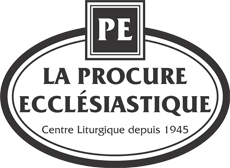 |
|
My Account

Some services are not accessible on smartphone

|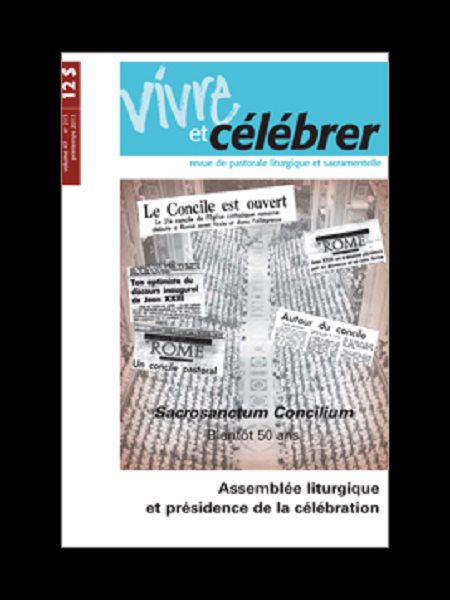 Press and move to zoom.
Mouse over image to zoom.
French book
Product Code: 181424
Assemblée liturgique et présidence de la célébration

Bonne fête Vatican II ! Bonne fête Sacrosanctum Concilium ! Ces mots latins qui se traduisent par saint concile sont les premiers de la constitution sur la liturgie et servent habituellement à la désigner.

Première constitution majeure promulguée par le concile Vatican II, le texte comporte un aspect programmatique qui vise un renouveau profond de la vie chrétienne et liturgique. En effet, Sacrosanctum Concilium invite au renouvellement des rites par un retour aux sources. Dès le préambule, la constitution se fixe comme objectif de « res-taurer et de promouvoir » (SC, no 1) la liturgie, car c'est par elle que « s'exerce l'œuvre de notre rédemption » (SC, no 2). Le renouveau de son esprit, de sa théologie, de sa mise en œuvre advient par un retour aux sources bibliques et patristiques que le concile a par ailleurs remis en perspective.

À la demande de la Commission épiscopale de liturgie du secteur francophone, Vivre et célébrer souligne les cinquante ans de Sacrosanctum Concilium en publiant quatre numéros (213, 214, 217 et 218) qui présenteront quelques grands axes de ce renouveau liturgique, de même que l'expérience de sa réception et de sa mise en œuvre dans la francophonie canadienne. Ces numéros permettront de mesurer le chemin parcouru, de soutenir la marche en cours et de consolider l'expérience liturgique de l'Église perçue dans son mystère et sa réalité sacramentelle.

Lorsque des baptisés se rassemblent pour la célébration liturgique, l'action en cours comporte essentiellement deux dimensions : celle du mystère du salut et celle de l'attitude et de l'agir des participants entre eux. Dans le présent dossier, Gaëtan Baillargeon et Mgr Louis Dicaire abor-deront respectivement la réalité de l'assemblée et de sa présidence. Puis, nous jetterons un regard sur le contexte historique de la réception de la réforme liturgique avec Marie-Josée Poiré qui nous convie, ce faisant, à la rencontre de figures liturgiques marquantes. Enfin, Sylvain Caron, organiste et musicologue particulièrement intéressé au chant et à la musique liturgiques, proposera un regard sur les transformations survenues dans ce domaine spécifique depuis une cinquantaine d'années, ainsi que les perspectives d'avenir.

Deux fiches de ce numéro aideront la lecture de la constitution alors que les chroniques offriront une table ronde avec trois personnes qui ont connu le passage du concile Vatican II et de la réforme liturgique. Leurs réflexions sont remplies de sagesse et permettent de se tourner avec lucidité et réalisme vers l'avenir.

Que le cinquantième anniversaire de Sacrosanctum Concilium soit pour nous tous l'occasion de faire mémoire de l'événement conciliaire afin de rendre grâce et de poursuivre l'expérience liturgique initiée par ce temps fort de l'Église.