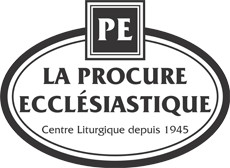 |
|
My Account

Some services are not accessible on smartphone

|
Press and move to zoom.
Mouse over image to zoom.
French book
Product Code: 602925
Marc Pelchat / Médiaspaul / 120 pages

Les crises sont un temps d'épreuve mais, en rebrassant les cartes de nos vies, elles offrent aussi l'occasion d'un renouveau. La pandémie de COVID-19 nous a frappés de plein fouet aux plans personnel et collectif. Elle aura ainsi été un vaste laboratoire qui nous montre d'autres possibles. Nous avons renoué avec notre vulnérabilité, avec notre finitude, avec notre besoin les uns des autres et avec notre soif de sens; nous avons été confrontés aux inégalités sociales et à la fragilité de groupes importants de notre population. Mais nous avons aussi réinvesti nos relations et avons été témoins ou acteurs de grandes manifestations d'entraide. Notre système économique a perdu son caractère impératif. Au plan spirituel, nous avons redécouvert le prix de la prière, des rassemblements, des sacrements, et les liens intimes qui unissent ces différentes réalités.

Comment approfondir ces expériences pour bâtir le monde d'après? En tirerons-nous des leçons durables pour notre vie en commun, notre économie mondialisée, notre Église, nos habitudes de consommation, nos responsabilités civiques, notre responsabilité intergénérationnelle à l'égard des aînés et de la planète? Nous avons quelque chose à recevoir de cette tranche de vie. Seule la certitude d'être faits pour aimer et pour être aimés donne son sens profond à l'aventure humaine.